Carilyn Shon, Energy Efficiency Program Manager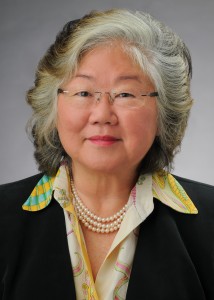 Carilyn is the Energy Efficiency Program Manager for the Hawaii State Energy Office.  The Energy Efficiency group is responsible for planning, developing, and implementing projects and programs that contribute to the Hawaii Clean Energy Initiative and the state's energy self-sufficiency and efficiency objectives.
These responsibilities translate into monitoring and implementing key strategies including the state's efforts to reach the mandated Energy Efficiency Portfolio Standards; supporting state and county agencies implementing performance contracting for accelerated efficiency improvements; updating and promoting the adoption of the updated energy building code; and ensuring that its energy efficiency, conservation, and renewable energy programs comport with state energy policy objectives and are consistent with the objectives of the State Energy Program, which is funded, supported, and directed by the U.S. Department of Energy.
Carilyn has extensive experience working on a number of energy programs, including sustainable/energy efficient building programs for commercial and residential buildings; building code updates; legislative initiatives for efficiency and renewable programs; utility planning for programs before the Public Utilities Commission; renewable industry support and coordination to promote renewable energy use in Hawaii; and partnership programs with the private sector, federal and county entities, and other state agencies to promote efficiency and renewable energy programs.
Through her leadership Hawaii has received three National Governors Association awards for participation in the Policy Academy on Advanced Energy Strategies for Buildings and the Center for Best Practices; and for four consecutive years Hawaii has received national recognition from the Energy Services Coalition's Race to the Top Award as the leader in per capita investments achieved in performance contracting.