Energy Efficiency Financing
Financing Workshops for Hawaii's Green Industry
On January 21 and 22, 2014, free Financing for Energy Efficiency Improvements workshops were held at the Ala Moana Hotel.  The workshops were attended by energy-efficient equipment suppliers, distributors, and vendors.  Topics covered included low interest financing, demand response, rebates, and energy performance contracting.  Presentations are available below.
1. Valerie Kubota, Executive Director, Hawaii Community Reinvestment Corporation, Mission Driven Financing Options
2. Jennifer Elfalan, Senior Program Manager, Hawaiian Electric Company, Demand Response
3. Duane Ashimine, President & COO, Energy Industries, Energy Industries Overview
4. Keith Block, Commercial Programs Operations Manager, Hawaii Energy, How We're Working with You to…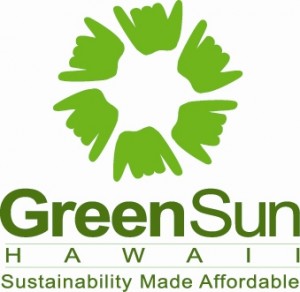 GreenSun Hawaii is an innovative financing program administered by the Hawaii Community Reinvestment Corporation (HCRC), utilizing grant funds from the U.S. Department of Energy.  GreenSun Hawaii makes energy improvements for homes, multi-family projects, nonprofit organizations and businesses affordable by partnering with local banks and credit unions.  The program provides participating lenders access to a loan loss reserve designed to absorb first losses on loans made to finance eligible energy efficiency and renewable energy system installations.  As a public-private partnership, GreenSun Hawaii has the ability to leverage $4.38 million in federal funds into $88 million in energy efficiency and renewable energy equipment loans.
As of March 2014:
The program has 12 participating lenders and 42 authorized contractors
Low-interest loans amounting to over $3 million
Estimated energy savings for installations is 13.3 million kWh of electricity over the life of the installations saving over $6.5 million
Annual CO2 reduction is 980,000 lbs. (19.9 million lbs. over the life of the installations)
Energy savings over the life of the equipment is equivalent to powering 1,796 households
For more information on other programs, visit Financial Resources
For information and data on renewable energy and energy efficiency in Hawaii, download Hawaii Energy Facts & Figures, May 2014 Edition