Veronica Rocha, Renewable Energy Program Manager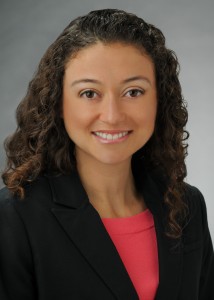 Veronica is the Renewable Energy Program Manager for the Hawaii State Energy Office. The Renewable Energy branch is responsible for providing technical assistance and permitting facilitation programs and initiatives to industry, legislators and the public in order to advance the development of renewable energy projects in Hawaii.
Under Veronica's leadership, the Renewable Energy branch has guided the Hawaii State Energy Office (HSEO) on key renewable energy strategies such as removing barriers to renewable energy penetration and finding high impact solutions. Veronica and her team have worked on complex issues and initiatives such as the Developer and Investor Center , the Programmatic Environmental Impact Statement and the adoption of electric vehicles.
Veronica's professional experience includes business development, marketing, operations and engineering. Prior to working at the HSEO, Veronica was Latin America Regional Sales Manager for Sopogy, a Hawaii-based Micro-Concentrating Solar Power technology company. Her work in international sales was a great complement to her previous work in engineering and management for both start-up and Fortune 500 technology companies. Veronica Rocha holds two degrees from Stanford University, a Master in Business Administration (2008) and a Bachelor of Science in Mechanical Engineering (2001).