Veronica Rocha, Renewable Energy Program Manager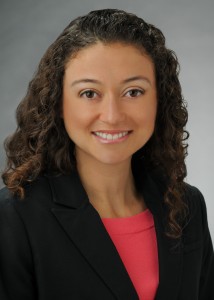 Veronica Rocha leads the Renewable Energy Branch for the Hawaii State Energy Office, responsible for policies, programs and strategies to achieve Hawaii's goal of 100 percent renewable energy by 2045. During her tenure she has led efforts during six Legislative Sessions in support of passage of landmark Hawaii State laws, including the establishment of 100 percent Renewable Portfolio Standard and Community Based Renewable Energy Program.
She has also led efforts on 10+ regulatory proceedings and actively participated in stakeholder planning meetings across various energy topics including distributed energy resources interconnection, resource planning, reliability standards, interisland cable, and electric vehicle fast-charger tariffs. Veronica is also the lead of several important partnerships between the State of Hawaii and other agencies and coalitions, including:
Governor of Hawaii David Ige's representative for The Solar and Wind Energy Governor's Coalition – advancing federal policies that support the national deployment of solar and wind energy policies.
State of Hawaii – Department of the Navy Renewable Energy Working Group lead – advancing mutual interests in clean energy between Hawaii and Navy.
State of Hawaii – Okinawa Prefecture – Committee on Promoting the Deployment of Island Energy Technologies Overseas lead – fostering economic development for businesses in Hawaii and Okinawa by building an island model for overseas deployment.
Veronica was awarded "2017 Top 40 Under 40 Business Leaders" by Pacific Business News and was a finalist for the Clean Energy & Empowerment (C3E) Government Award recognizing mid-career women who have demonstrated outstanding leadership.
Veronica graduated with a MBA from the Stanford Graduate School of Business (2008) and holds a BS from Stanford University in Mechanical Engineering (2001).