CHRIS YUNKER, MANAGING DIRECTOR, RESILIENCY, CLEAN TRANSPORTATION, AND ANALYTICS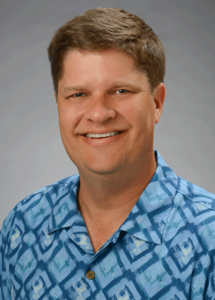 Chris is the Managing Director for Resiliency, Clean Transportation, and Analytics for the Hawaii State Energy Office. The Resiliency, Clean Transportation, and Analytics branch is responsible for the design and implementation of the state's comprehensive energy ecosystem and energy assurance plans related to Hawaii's integrated utility grids, pipelines, fuels, and infrastructure.
Also under the purview of the Resiliency, Clean Transportation, and Analytics branch is devising and deploying statewide clean energy plans and policies, electrification of transportation strategies, increasing renewable penetration at lower costs to ratepayers, and ensuring energy security.
Chris is an energy industry professional with a broad range of experience in a variety of functions and roles including start-ups, venture capital, and central station power plant development. Most recently Chris was the Rates and Analysis Manager for San Diego Gas & Electric where he oversaw rate design, forecasting and load analysis. Prior to that he held positions at SDG&E in Strategic Planning, Finance, RD&D, and Resource Planning. In these roles Chris oversaw the development of applications and served as an expert witness in proceedings before the California Public Utilities Commission covering topics ranging from rate policy, rate design, procurement and finance.
In addition Chris has worked for Sempra Connections which installed micro-turbines in combined heat and power applications on the customer side of the meter as well as for GEA Power Cooling Systems, Inc. which developed condensing systems for steam turbines in utility scale central station power plants.
Chris has a bachelor of science in mechanical engineering from University of California – San Diego and a master's in business administration from the University of Southern California.  He is a professional engineer (PE) in mechanical engineering and a certified energy manager (CEM) through the association of energy engineers.