Symposium on Exploring Programs and Policies for Deep Energy Efficiency Opportunities
On November 14, 2018 the Hawaii State Energy Office hosted the Symposium on Exploring Programs and Policies for Deep Energy Efficiency Opportunities. The symposium discussed programs and policies that could stimulate the adoption of greater, deeper energy efficiency. Deeper energy efficiency in all sectors (behind and before the meter) is important to reduce our energy use as well as to reduce our use of imported fossil fuels. The symposium explored the value and impacts such programs and policies could bring to Hawaii. Aggressively tackling energy efficiency also supports our goal to achieve 100 percent renewable by 2045.
Symposium speakers: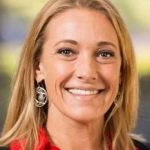 Jennifer M. Potter, Commissioner, Hawaii Public Utilities Commission
Commissioner Jennifer Potter began her term with the Hawaii Public Utilities Commission in July 2018 for a term to expire June 30, 2024. Jennifer was previously a faculty member at the Hawaii Natural Energy Institute (HNEI). Prior to joining HNEI, Jennifer was a Sr. Scientific Engineering Associate at Lawrence Berkeley National Laboratory. Preceding her stint in academia, Jennifer spent ten years in the electric utility industry in a variety of roles. Jennifer has a Master of Science in Public Policy and Management from Carnegie Mellon University and a Bachelor of Science in Economics and International Studies from Southern Oregon University.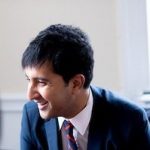 Raghu Sudhakara, Section Manager, Regulatory and Stakeholder Engagement, Consolidated Edison, New York
Raghu Sudhakara currently manages regulatory strategy and stakeholder engagement in Con Edison's Energy Efficiency and Demand Management group. In that role, he works on developing both regulatory and business strategies on policies that enable integration of non-traditional and distributed resources including energy efficiency into the electric system, and liaises with regulators, state agencies, industry trade associations, environmental groups and other stakeholders. Prior to his current role, Raghu led a team in the Targeted Demand Management group that sought to develop distributed resources in order to defer or offset building tradition infrastructure, such as the $200 million Brooklyn Queens Demand Management program. And, previously, he was with the Energy Policy and Regulatory Affairs group where he worked on wholesale demand response and electricity market issues at NYISO and PJM. Raghu has also worked for the consulting firm GP Strategies providing training and other professional services to power generation companies around the world on power purchase agreements and power plant efficiencies, and in the generation sector for AES where he managed their power plant efficiency program in southern California. In addition to the energy sector, Raghu has worked for a French government agency analyzing biotechnology policy. Raghu has bachelors and masters degrees in Mechanical Engineering and, a dual masters degree in Public Administration.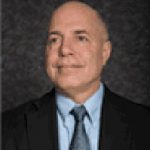 Jeff Schlegel, Policy and Planning Consultant to Massachusetts Energy Efficiency Advisory Council and Connecticut Energy Efficiency Board
Jeff Schlegel is an independent consultant specializing in policy analysis, planning, evaluation, and program design for energy efficiency programs and demand resources. He has more than 30 years of experience in the energy field. Much of his experience has been with public groups, advisory boards, coalitions, and multi-party collaboratives in the utility industry. Currently Jeff works for the Massachusetts Energy Efficiency Advisory Council, the Connecticut Energy Efficiency Board, the Southwest Energy Efficiency Project (SWEEP), and a coalition of major businesses supporting energy efficiency policies.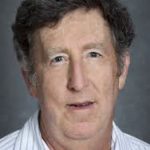 Charles Goldman, Staff Scientist, Electricity Markets and Policy Group, Lawrence Berkeley National Laboratory
Charles Goldman is a staff scientist since 1982 in the Energy Analysis and Environmental Impacts Division at Lawrence Berkeley National Laboratory, a Department of Energy (DOE) national laboratory. He works on electricity markets and policy issues for DOE's Offices of Electricity Delivery and Energy Reliability and Energy Efficiency and Renewable Energy. Mr. Goldman has published ~175 articles and reports on utility integrated resource planning, energy efficiency policy, programs, and technology analysis, design and evaluation of innovative DSM and demand response programs, dynamic pricing, Smart Grid implementation issues, competitive bidding for supply and demand-side resources, and energy service company (ESCO) industry and market trends. He currently supports the DOE technical assistance effort to state regulators on energy efficiency policy, programs, utility/regulatory business models, and grid modernization implementation issues. He also is the technical team lead for Institutional Support projects in the DOE's Grid Modernization Initiative and Grid Management Lab Consortium (GMLC). He holds an M.S. degree from the University of California Berkeley, Energy and Resources Group.
Moderated by: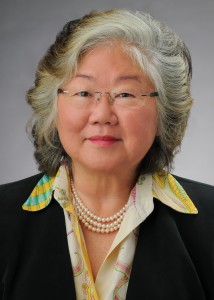 Carilyn O. Shon, Administrator, Hawaii State Energy Office, Department of Business, Economic Development, and Tourism
Carilyn Shon is Administrator of the Hawaii State Energy Office which develops, manages, and implements statewide energy programs, policies, and initiatives that support Hawaii's clean energy transformation. Ms. Shon has extensive experience working on a number of energy programs, including sustainable/energy efficient building programs for commercial and residential buildings; building code updates; legislative initiatives for efficiency and renewable programs; utility planning for programs before the Public Utilities Commission; renewable industry support and coordination to promote renewable energy use in Hawaii; and partnership programs with the private sector, federal and county entities, and other state agencies to promote efficiency and renewable energy programs.