Developer & Investor Center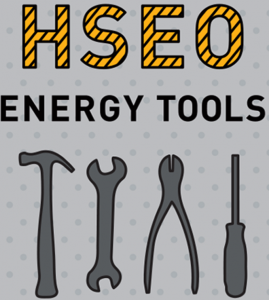 The Hawaii State Energy Office's Developer & Investor Center serves not only developers and investors, but all stakeholders engaged in the development of renewable energy projects in Hawaii such as regulators, landowners, communities, individuals, lawmakers, and organizations. Many public and private stakeholders contributed to these tools and resources.
The Center's tools and resources support informed decision making early in the project design and planning phases to minimize negative project impacts and reduce project development costs, which can translate to lower electricity costs for Hawaii residents.
Self-Help Energy Suite
The Hawaii Brightfields Initiative makes it easy for land owners, developers, community members, and policymakers to assess the renewable energy potential of contaminated sites and other previously developed parcels statewide in support of Hawaii's clean energy future.
The islands of Hawaii have an abundant variety of natural energy resources such as solar, wind, biomass, geothermal, biofuels, hydropower, and ocean energy. Use this interactive Directory to learn more about many of Hawaii's existing and proposed energy projects, including the fossil fuel units that currently provide nearly 70% of Hawaii's electrical power.
Hawaii's beautiful environments and ecosystems require considerable regulatory protections. The Renewable Energy Permitting Wizard helps users identify the county, state, and federal permits that may be required for individual projects and produces a project-specific Permit Schedule with suggested permitting sequencing and timelines. NOTES: Wizard users must register to create an account or login in order to download completed project permit evaluations. January 2019 — The Wizard is experiencing some issues now and may not produce completed project permit evaluations for all users; particularly Guest users that do not register to create an account.
Siting projects in areas with limited and coveted land such as Hawaii can be challenging. Renewable EnerGIS supports the appropriate siting of renewable energy projects in Hawaii by providing energy resource and physical site information for sites selected by the user. EnerGIS also enables users to search for Hawaii sites with certain desired attributes and supports project permitting by providing information on site zoning, soil type, and the presence of sensitive or regulated resources.
Developer & Investor Center Contents
Renewable Fuels Production Tax Credit
Per HRS 235-110.31, the Renewable Fuels Production Tax Credit will no longer be available after the 2021 tax year. Pre-qualified (i.e., have previously and timely submitted the required forms for 2021) renewable fuel producers seeking to claim the credit for the 2021 tax year must also completely fill out and submit to DBEDT the "RFPTC – Independent Third-Party Certified Statement" forms by the designated deadline.
RFPTC – Independent Third Party Certified Statement 2021 (Excel)
For the complete details of the RFPTC requirements, Taxpayers should review and follow:
Hawaii Revised Statutes, 235-110.31 as amended to date; and
The Department of Taxation's Tax Information Release (TIR) No. 2018-03.
Important Notice:
These resources are advisory and for informational purposes only and may not be relied upon to determine regulatory or interconnection requirements for any project.
For comments or questions about the Developer & Investor Center, please contact the Hawaii State Energy Office.