EV PROGRAMS & PARTNERS
Following is a list of programs and partners that are paving the way for electric vehicles in Hawai'i.
PROGRAMS
Volkswagen Environmental Mitigation Trust
Gov. David Ige designated the DBEDT as the lead agency for purposes of administering the State of Hawai'i's $8.125 million allocation per the Volkswagen Settlement's Environmental Mitigation Trust. HSEO is the primary state agency charged with expending and executing the Eligible Mitigation Actions funded by the Trust. In addition to fully mitigating the excess lifetime NOx emissions of the VW vehicles subject to the Settlement, the State of Hawai'i's overall goal for the funds is to support projects that will aid the State in meeting many of Hawai'i's clean energy goals including supporting "the ultimate elimination of Hawai'i's dependence on imported fuels in ground transportation" per the State's planning goal.
Multi-State Medium- and Heavy-Duty Zero Emission Vehicle Memorandum of Understanding
Hawai'i joined a group of 15 states and the District of Columbia to announce a joint memorandum of understanding pledging to expand the market for electric medium- and heavy-duty vehicles, including large pickup trucks and vans, delivery trucks, box trucks, school and transit buses, and long-haul delivery trucks (big rigs). The goal is to ensure that 100 percent of all new medium- and heavy-duty vehicle sales be zero emission vehicles by 2050 with an interim target of 30 percent zero-emission vehicle sales by 2030.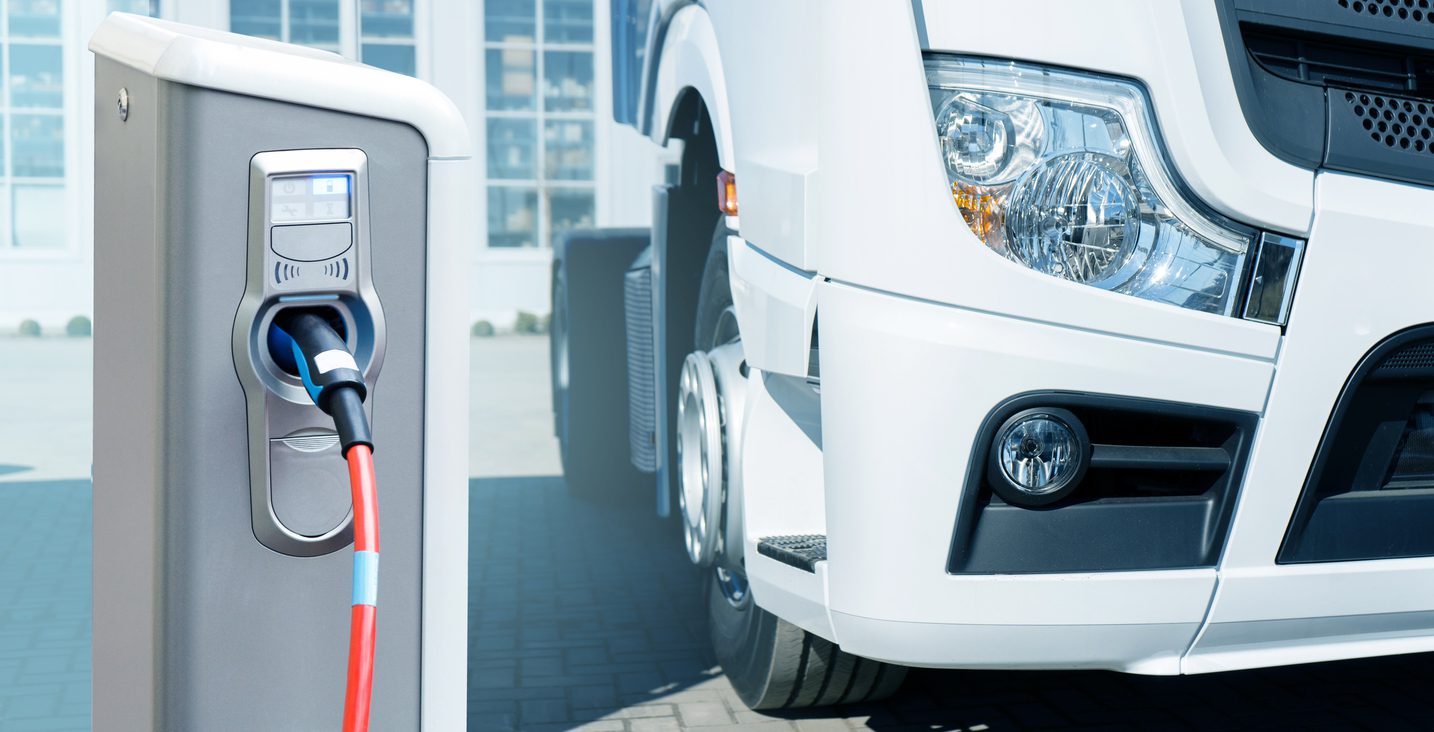 Partners
City and County of Honolulu, Maui County, Hawai'i County and Kauai County
The City and County of Honolulu, Maui County, Hawai'i County and Kauai County have committed to transform Hawai'i's public and private ground transportation to 100 percent renewable fuel sources by 2045.
Drive Electric Hawai'i
Drive Electric Hawai'i seeks to promote the use of EVs, cut fossil-fuel transportation and add more renewable energy through collaboration on education, promotion, advocacy, and infrastructure to make electric mobility easier for all. Drive Electric Hawai'i is a coalition of eight public, private, and nonprofit organizations with a shared vision of supporting and promoting electrification transportation options in Hawai'i.
Elemental Excelerator
Elemental Excelerator works to catalyze new solutions that help Hawai'i transcend oil by finding and funding entrepreneurs that can help redesign underlying systems in energy, agriculture, water, mobility, and circular economy.
Hawaiian Electric
Hawaiian Electric provides optional time-of-use rates that create an opportunity for EV drivers to save by using energy during certain times of day when solar power is most abundant. To support clean transportation, the Hawaiian Electric Companies received approval from the Hawai'i Public Utilities Commission to own and operate publicly accessible DC Fast Chargers across O'ahu, Maui County, and Hawai'i Island.
Hawai'i Energy
Hawai'i Energy provides state-funded rebates to help offset the costs of installing public EV charging stations at commercial facilities, retail centers, and qualifying multi-unit residential properties, including affordable housing complexes. Their mission is to empower island families and businesses to make smarter energy choices that reduce consumption, save money, and pursue a 100% clean energy future.
Hawai'i Automobile Dealers Association (HADA)
The mission of HADA is to help auto dealers comply with the laws so as to make car buying by the public trouble free. HADA is a nonprofit 501(c)(6) trade association.
Sustainable Transportation Coalition of Hawai'i
The Sustainable Transportation Coalition of Hawai'i (STCH) is a program coordinated by Blue Planet Foundation, a non-profit 501(c)(3) organization whose mission is to clear the path for clean energy in Hawaii. STCH supports locally driven efforts to reduce the use of petroleum in Hawai'i's transportation sector through education and outreach. The Coalition is a source of information and can provide technical assistance regarding the benefits of using alternative fuels and alternative fuel vehicles, as well as reducing petroleum consumption through VMT reduction and mode shift. The Clean Cities program is a national alternative fuel/advanced technology deployment program administered by U.S. Department of Energy's office of Energy Efficiency and Renewable Energy's Vehicle Technologies Program. The Clean Cities program has a network of over 90 volunteer coalitions across the nation.