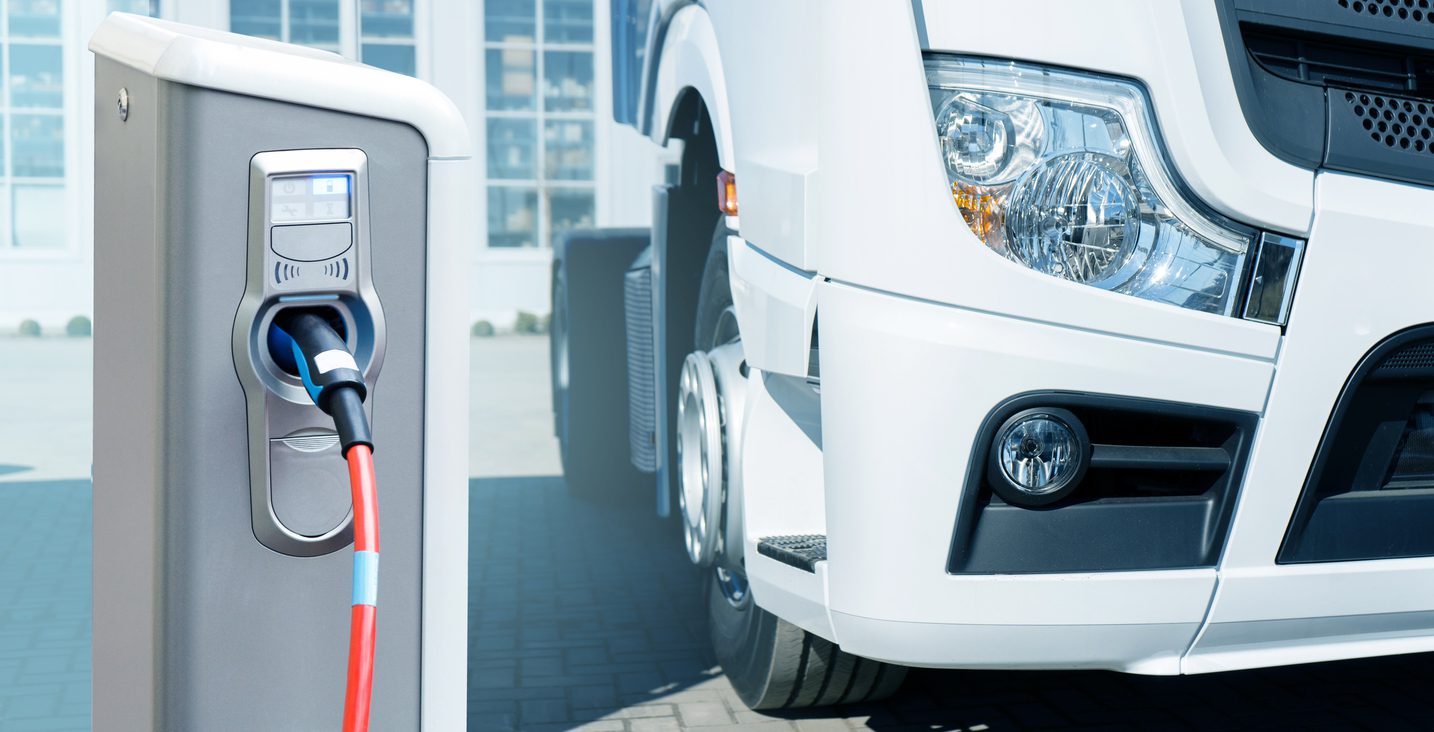 DIESEL REPLACEMENT REBATE PROGRAM
The Diesel Replacement Rebate (DRR) program provides rebates for the replacement of medium- and heavy-duty diesel vehicles with new, battery-electric equivalents. Presented by the Hawai'i State Energy Office in partnership with the Hawai'i Department of Health, the DRR is funded by the Volkswagen Environmental Mitigation Trust, and the Diesel Emissions Reduction Act.
Hawai'i has a goal of a net-negative carbon economy as soon as practicable but no later than 2045. This goal is supported by Hawai'i's objective to increase energy security and self-sufficiency by planning for the reduction and ultimate elimination of Hawai'i's dependence on imported fuels for electrical generation and ground transportation.
In 2020, Hawai'i joined with 14 other states and the District of Columbia as signatories to the Multi-State Medium- and Heavy-Duty Zero Emission Vehicle Memorandum of Understanding (MOU), which, among other things, is an agreement to strive to make sales of all new medium- and heavy-duty vehicles in their jurisdictions zero-emission vehicles by no later than 2050. To ensure adequate progress toward the MOU 2050 goal, the signatory states aspire to make at least 30 percent of all new medium- and heavy-duty vehicle sales in their jurisdictions zero-emission vehicles by no later than 2030.
The Diesel Replacement Rebate is one way that Hawai'i is supporting its community and encouraging the transition to zero-emission vehicles.
The Diesel Replacement Rebate (DRR) Program opened on October 29, 2021, at 9:00 a.m. (HST). The program started accepting applications under updated guidelines on February 7, 2022.
DRR PROGRAM INFORMATION AND RESOURCES
Available Funds (Current Cycle)
Approximately $2.1M will be available for program rebates. Rebates are worth up to 45% of project cost.
The Diesel Replacement Rebate (DRR) provides rebates toward the purchase of a new battery-electric vehicle to replace an existing diesel vehicle. Participants are required to scrap the existing vehicle.
Please note that participants are responsible for scrappage costs.
DRR Program Information Guide
Potential applicants are strongly encouraged to thoroughly read the Program Guide prior to applying.
A pre-application webinar was hosted on October 21. You can view a recording by clicking here.
Eligible Participants
Public and private organizations within the State of Hawai'i with eligible projects are encouraged to apply. State employees are not eligible. Funds will be reserved for eligible projects on a first come, first served basis.
Vehicle types:
School buses.
Transit, shuttle, and tour buses.
Medium- or heavy-duty trucks.
Replacement vehicle: Must be battery-electric.
Charger: Projects can include the purchase of one charging unit per vehicle.
Process Overview
Organization submits project application.
Funds are reserved if project is eligible.
Participant signs Agreement and begins project.
Participant received the new vehicle.
Old vehicle is scrapped.
Participant provides final documentation and receives rebate.
OTHER PROGRAMS YOU MAY BE ELiGIBLE FOR
Make Ready Pilot, offered by Hawaiian Electric
Pilot program allows Hawaiian Electric to design, build, own, and maintain make-ready infrastructure up to a point of connection with the customer's charging equipment. Expected launch is early 2022.
Charging Station rebates, offered by Hawai'i Energy
Hawai'i Energy is offering up to $35,000 per networked DC fast charging station.