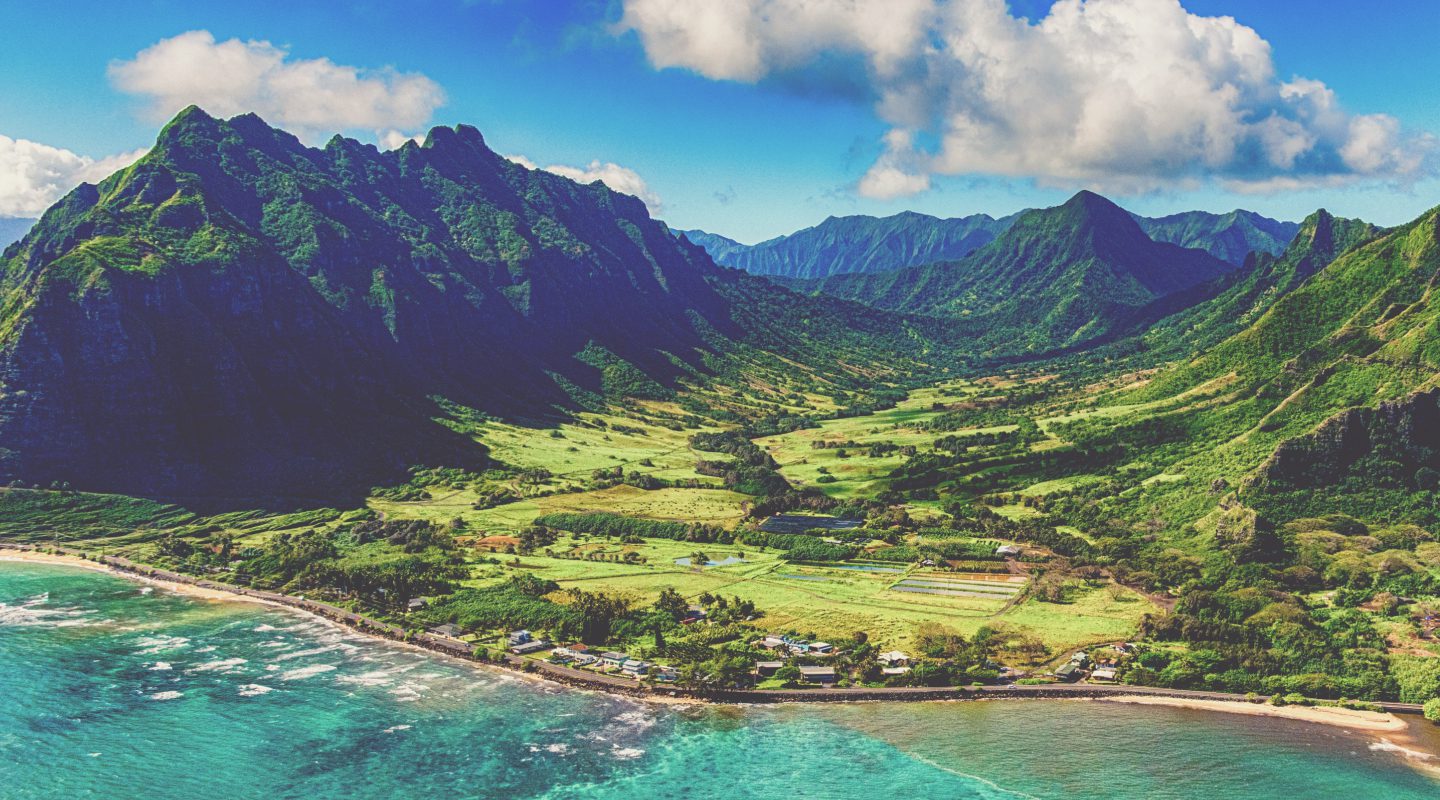 Energize Kākou
Energy is a shared resource reconnecting us to our kūpuna, 'āina, and future abundance. It is our kuleana.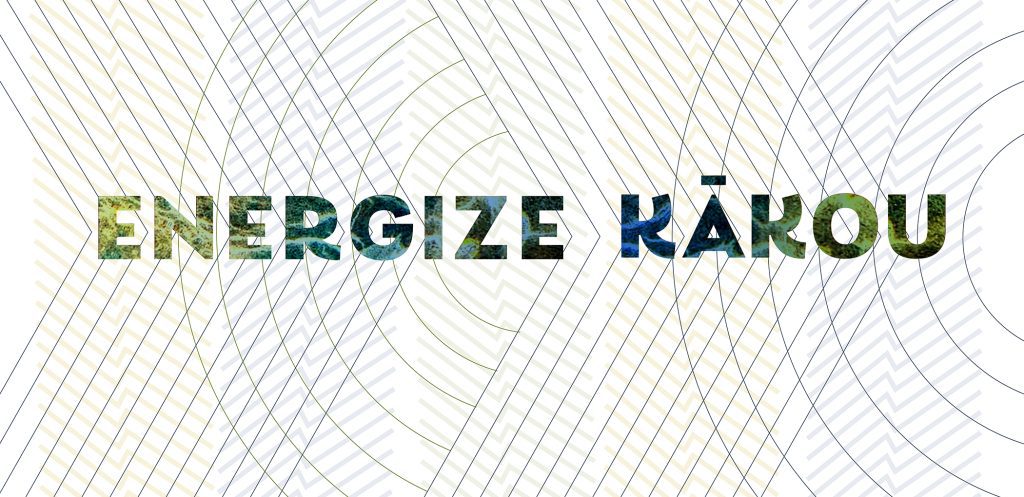 Connecting Communities
Everyone that calls Hawai'i home has a role to play in our state's clean energy transformation. By working together, we can create a just and equitable system that works for all.
ENERGY THROUGH A CULTURAL LENS
The Hawai'i State Energy Office recently launched a project to plan, develop, and implement a community outreach and stakeholder engagement program. The objective is to build community and stakeholder support for Hawai'i's ambitious clean energy and climate goals as well as the clean energy projects necessary to make these goals a reality.
An effective outreach and engagement effort are critical to achieving this support. Successful community engagement in Hawai'i must be rooted in values that define the culture of Hawai'i. Native Hawaiian values and ways of being centers connection — to the past, to others, and to places. HSEO's project is intended to assist developers and communities to engage with each other productively through a culturally-relevant process that recognizes and honors mālama 'āina.
Energize Kākou Framework
The documents below make up the framework for HSEO's community engagement strategy:
Cultural Narrative: A brief genealogy of natural resource management, use, and development in Hawai'i, with the intention of providing stakeholders with a deeper understanding of their relationship to the cultural history of Hawai'i.
Playbook: A guidance document of best practices for community engagement design and execution
Strategic Work Plan: A roadmap for community engagement workshops, including stakeholder maps, meeting materials, and promotional materials.
Community outreach process
The process to gather input from community was divided into three phases and organized around 11 regions on O'ahu, Maui, Moloka'i, and Hawai'i Island where grid-scale renewable energy projects are expected to occur.
Phase 1: Community Leaders
One-on-one conservations to understand the community and map the network.
Phase 2: Energy Professionals
Roundtable discussions to identify what the energy sector needs from community
Phase 3: Community Residents
Public workshops to share key finding from previous phases and understand the communities' energy priorities
Inaugural community Workshops
In the Spring of 2022, HSEO hosted a series of inaugural, statewide community workshops to share information and gather input to empower community participation in the clean energy transition. The workshops were designed to provide community members with a better understanding of Hawai'i's energy ecosystems; provide industry stakeholders with a better understanding of community concerns, interests, and aspirations; and report this collective mana'o in a manner that provides insight and guidance to communities, stakeholders, and policymakers.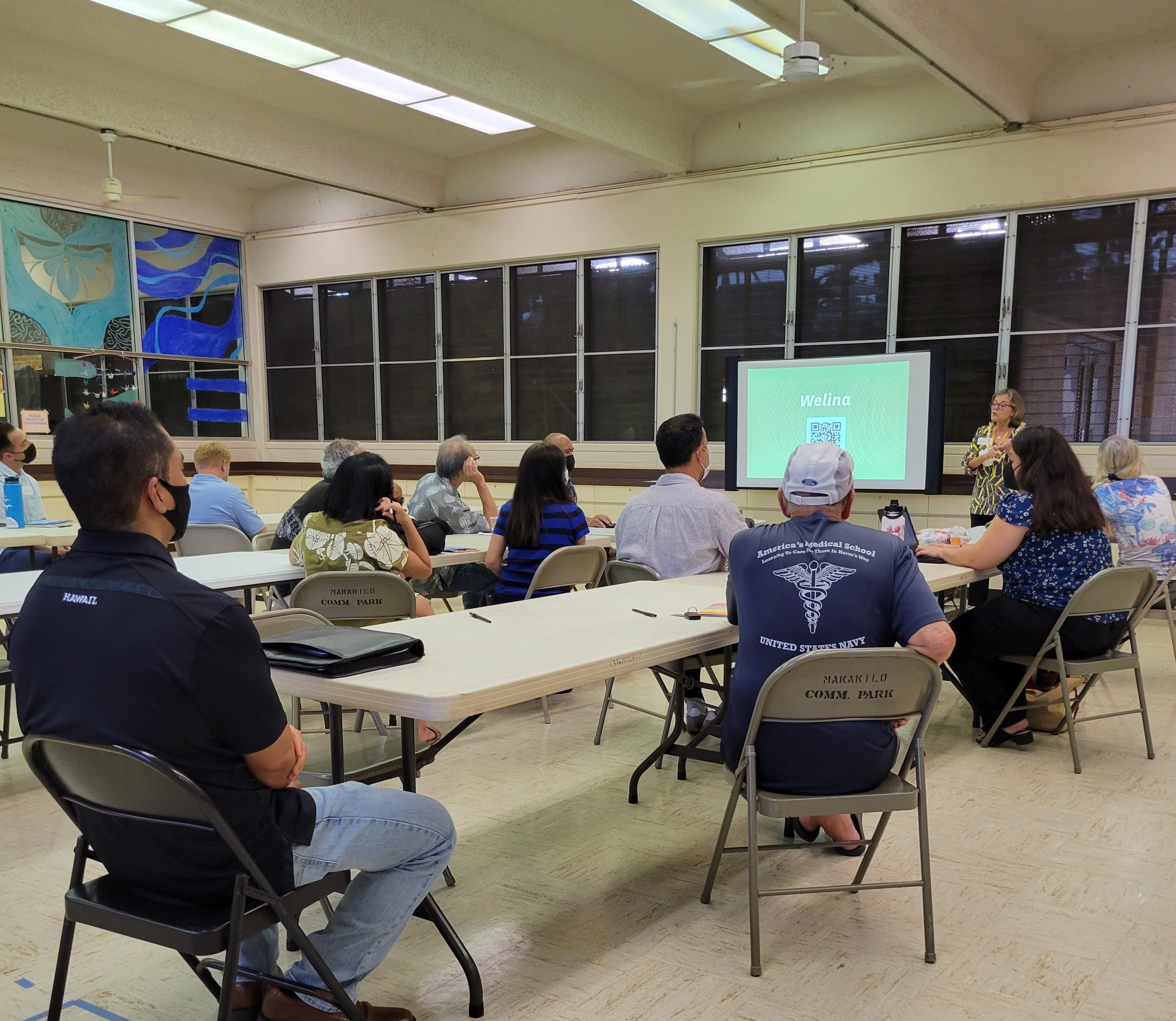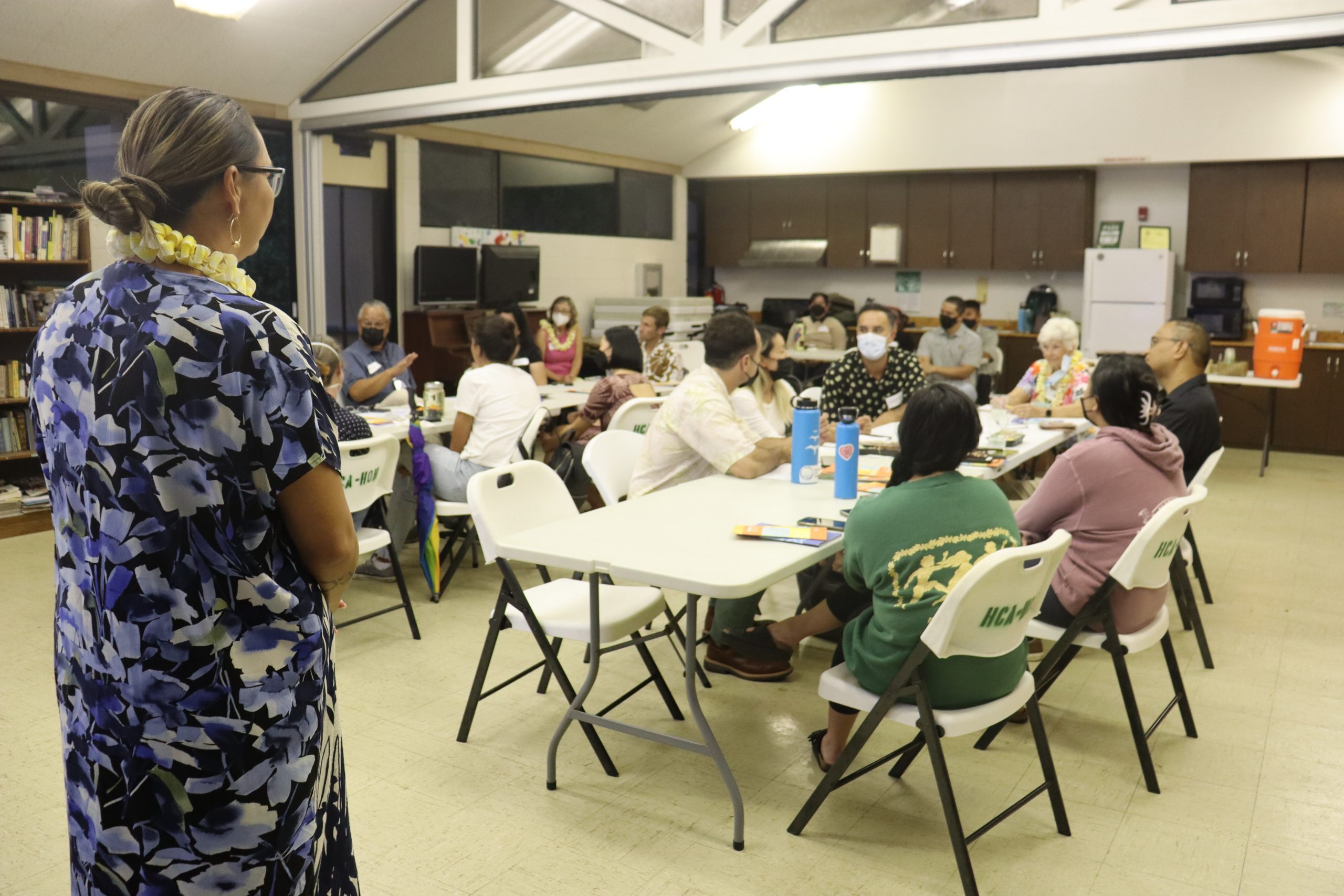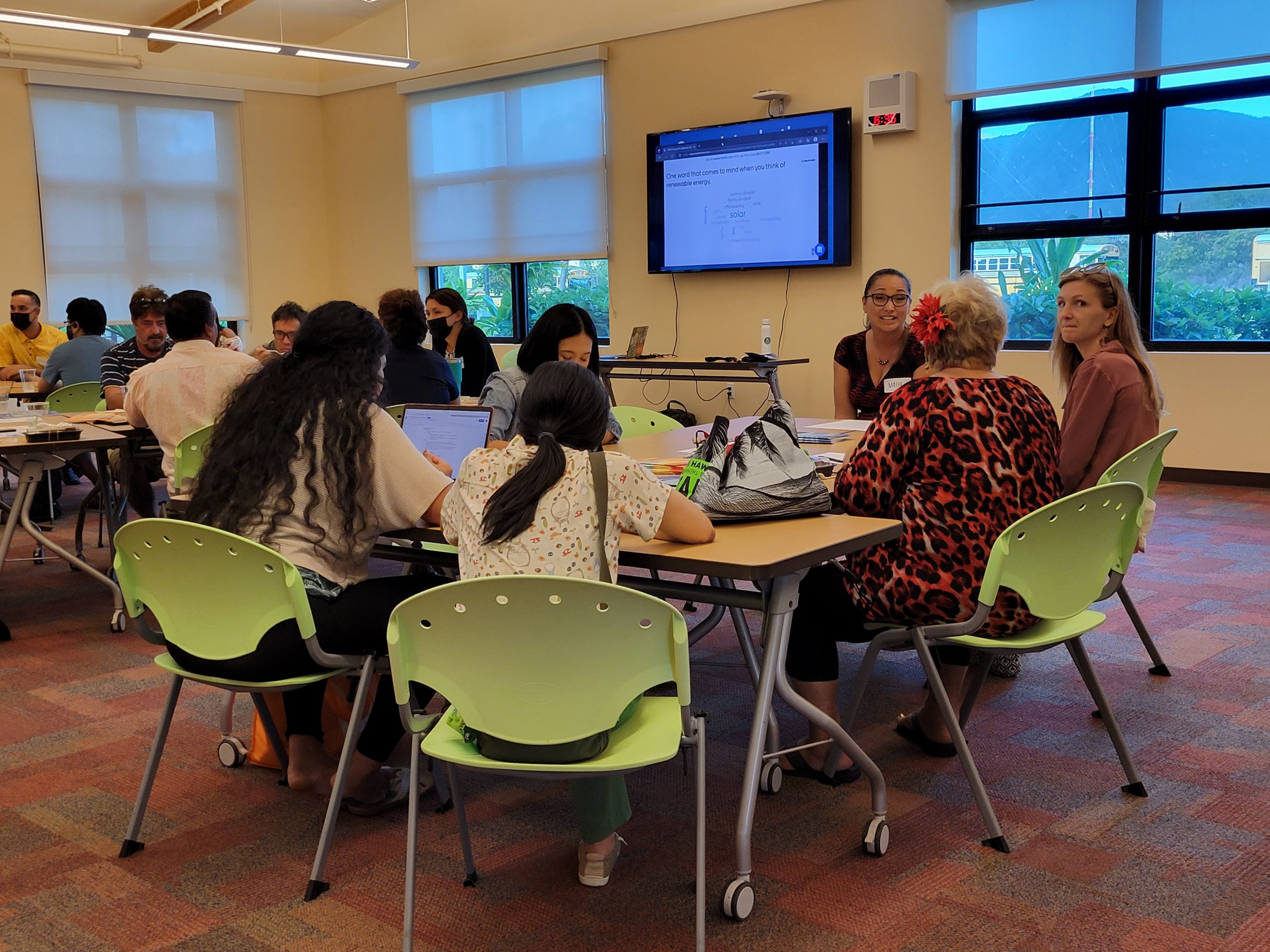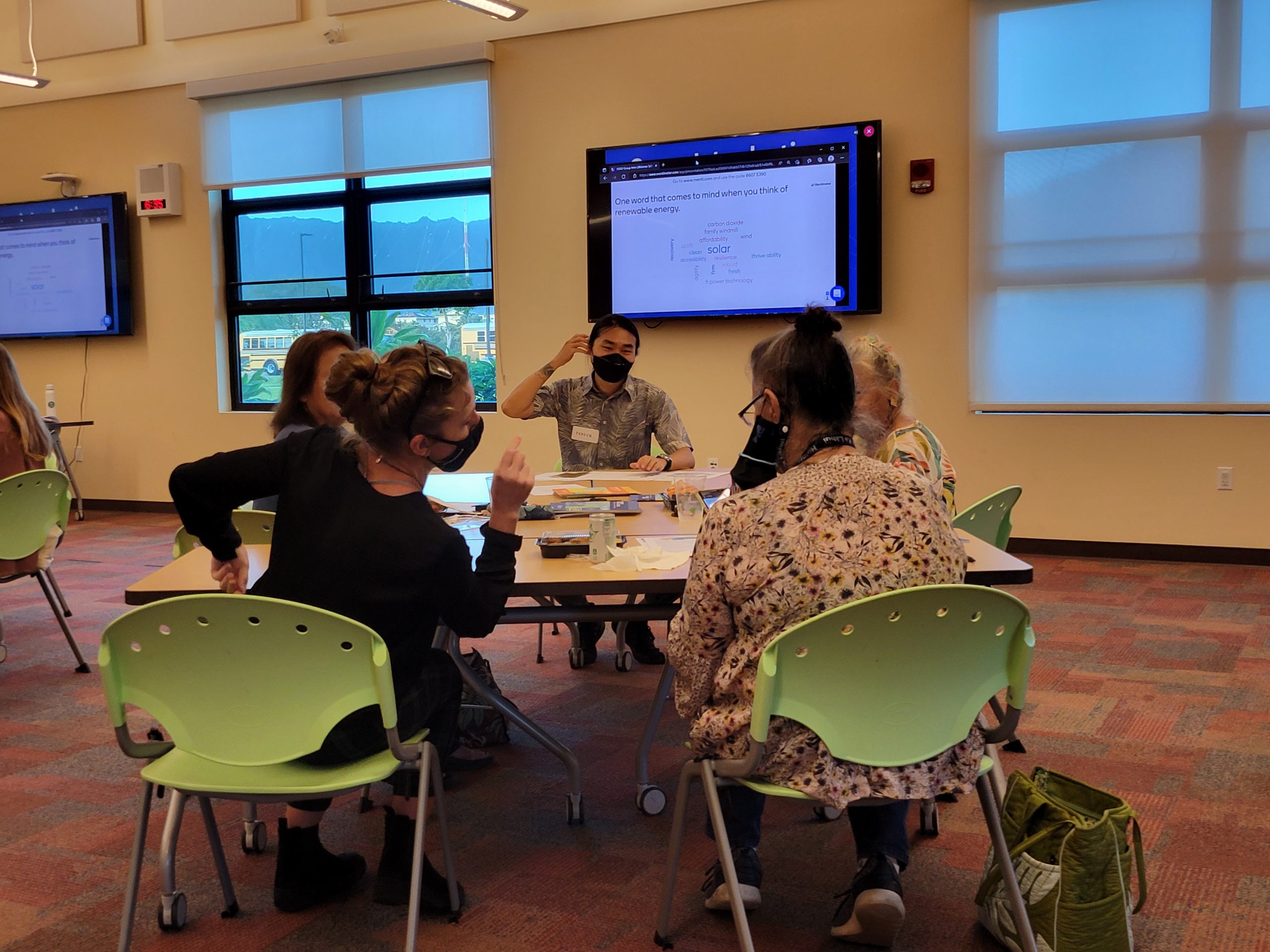 The workshops included a presentation to ground participants in the understanding that energy is a shared kuleana, provide an educational overview of energy systems, and detail some of the ways Hawai'i will reach its clean energy goals. View a recording of the statewide presentation and download the presentation deck below:
Energize Kākou spring 2022 program results
Mahalo to those who showed up and shared your valuable input on your vision of renewable energy in your community! View a recording of the shareback presentation, summarizing the results of the program below:
The following documents summarize the efforts and outcomes of the Spring 2022 workshops.
Community Meeting Summary and Shareback: The presentation deck for the shareback presentation for the Spring 2022 program.
Siting Perspectives Report: A summary report of community mana'o on renewable energy development and a glimpse into the site-specific perspectives of each community included in this report.
Community Engagement Report: A summary report of HSEO's community engagement efforts over a nine-month period from September 2021 through June 2022, in launching the Energize Kākou framework.
The number one thing community members expressed in the Energize Kākou engagements was the desire for more education about Hawai'i's energy ecosystem, as well as opportunities to participate through workforce training and other support services. Learn more by downloading the reports below:
future events
More Energize Kākou events are planned over the next year! Watch this space for more details.