Environmental Mitigation Trust Details
Environmental Mitigation Trust
The Environmental Mitigation Trust (Trust) – Appendix D of the Settlement Consent Decree – was established by Volkswagen (VW) to fulfill its environmental obligations under the settlement by funding a total of $2.925 billion in projects intended to offset the excess NOx emissions generated by the non-compliant VW vehicles. The Trust targets large mobile emissions sources by focusing on reducing NOx emissions primarily from medium and large marine and land vehicles (see the table of Eligible Mitigation Actions below). All 50 states, the District of Columbia, Puerto Rico, and federally recognized Indian tribes are eligible to become beneficiaries of the Trust and will be responsible for administering their respective Trust allocations, which are based upon the number of non-compliant vehicles sold in that jurisdiction. Beneficiaries will have an initial period of up to 10 years to spend their initial allocations.
State of Hawaii – Hawaii State Energy Office / Department of Business, Economic Development, and Tourism
The Department of Business, Economic Development, and Tourism (DBEDT) has been designated by Governor David Ige to serve as the Lead Agency on behalf of Hawaii. The Hawaii State Energy Office (HSEO), a division of DBEDT, will administer Hawaii's $8.125 million Trust allocation. As a beneficiary to the Trust, HSEO's responsibilities include the determination and execution of eligible mitigation actions, gather public input, develop and submit Hawaii's Beneficiary Mitigation Plan, submission of funding requests to the Trustee, semiannual reporting obligations, and maintain and make publicly available all documentation and records submitted to the Trustee.
Eligible Mitigation Actions
The State of Hawaii may pursue projects from the following categories of Eligible Mitigation Actions: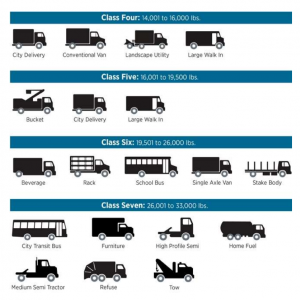 Class 8 (> 33,000 lbs) Local Freight Trucks and Port Drayage Trucks (Eligible Large Trucks)
Class 4-8 (> 14,001 lbs) School Buses, Shuttle Buses, or Transit Buses
Freight Switchers
Ferries / Tugs
Ocean Going Vessels (OGV) Shorepower
Class 4-7 (14,000 lbs – 33,000 lbs) Local Freight Trucks (Medium Trucks)
Airport Ground Support
Forklifts (> 8,000 lbs lift capacity) and Port Cargo Handling Equipment
Light Duty Zero Emission Vehicle (ZEV) Supply Equipment
Diesel Emission Reduction Act (DERA) Option
Image Source: National Association of State Energy Officials – Volkswagen Settlement Beneficiary Mitigation Plan Toolkit 

Hawaii Beneficiary Mitigation Plan
The Beneficiary Mitigation Plan is intended to provide a high-level vision of how the State of Hawaii plans to utilize its Trust allocation based on the Eligible Mitigation Actions. The Plan must contain the following information:
Beneficiary's overall goal for the use of the funds;
Categories of Eligible Mitigation Actions the beneficiary anticipates will be appropriate to achieve the stated goals;
Preliminary assessment of the percentages of funds anticipated to be used for each type of Eligible Mitigation Action;
Description of how the beneficiary will consider the potential beneficial impact of the selected Eligible Mitigation Actions on air quality in areas that bear a disproportionate share of the air pollution burden within its jurisdiction; and,
General description of the expected ranges of emission benefits the beneficiary estimates would be realized by implementation of the Eligible Mitigation Actions identified in the Beneficiary Mitigation Plan.
Read Hawaii's Beneficiary Mitigation Plan here.
Public Comment Period (February 20 – March 20,2018)
HSEO gathered public comment in February 2018, on a range of eligible mitigation actions outlined in the settlement between Volkswagen and the federal government. Respondents offered their perspectives on the eligible mitigation actions through a questionnaire posted on the HSEO website. A news release was issued notifying the public of the comment period (February 20 – March 20, 2018) and directions to submit comments.
A total of 149 questionnaire responses were received from Oahu, Maui, Hawaii Island, Kauai, and the mainland. Respondents were asked to list the top three categories of eligible mitigation actions Hawaii should consider for the VW trust funding. The highest-ranking category was buses (school, shuttle, or transit), which was supported by 89 percent of respondents. The category of local freight trucks and port drayage trucks was supported by 66 percent of respondents, and the category of light duty zero emission vehicle charging equipment was supported by 57 percent of respondents.
Next Steps
Wilmington Trust, N.A., was named as Trustee in March 2017, however, a number of steps must be taken before HSEO can execute the determined environmental mitigation project(s):
Court approves final Trust Agreement (Trust Effective Date) – October 2017 
Trustee deems the State of Hawaii a Beneficiary – January 2018
HSEO evaluates and analyzes the Eligible Mitigation Actions – ongoing
HSEO seeks public input on the Eligible Mitigation Actions – February 2018
Hawaii's Beneficiary Mitigation Plan submitted to and approved by the Trustee – March 1, 2019
HSEO submits D-4 funding requests to the Trustee – ongoing
HSEO and its partners execute the determined environmental mitigation projects – ongoing
For comments or questions about the Volkswagen Settlement, please contact the Hawaii State Energy Office at [email protected]