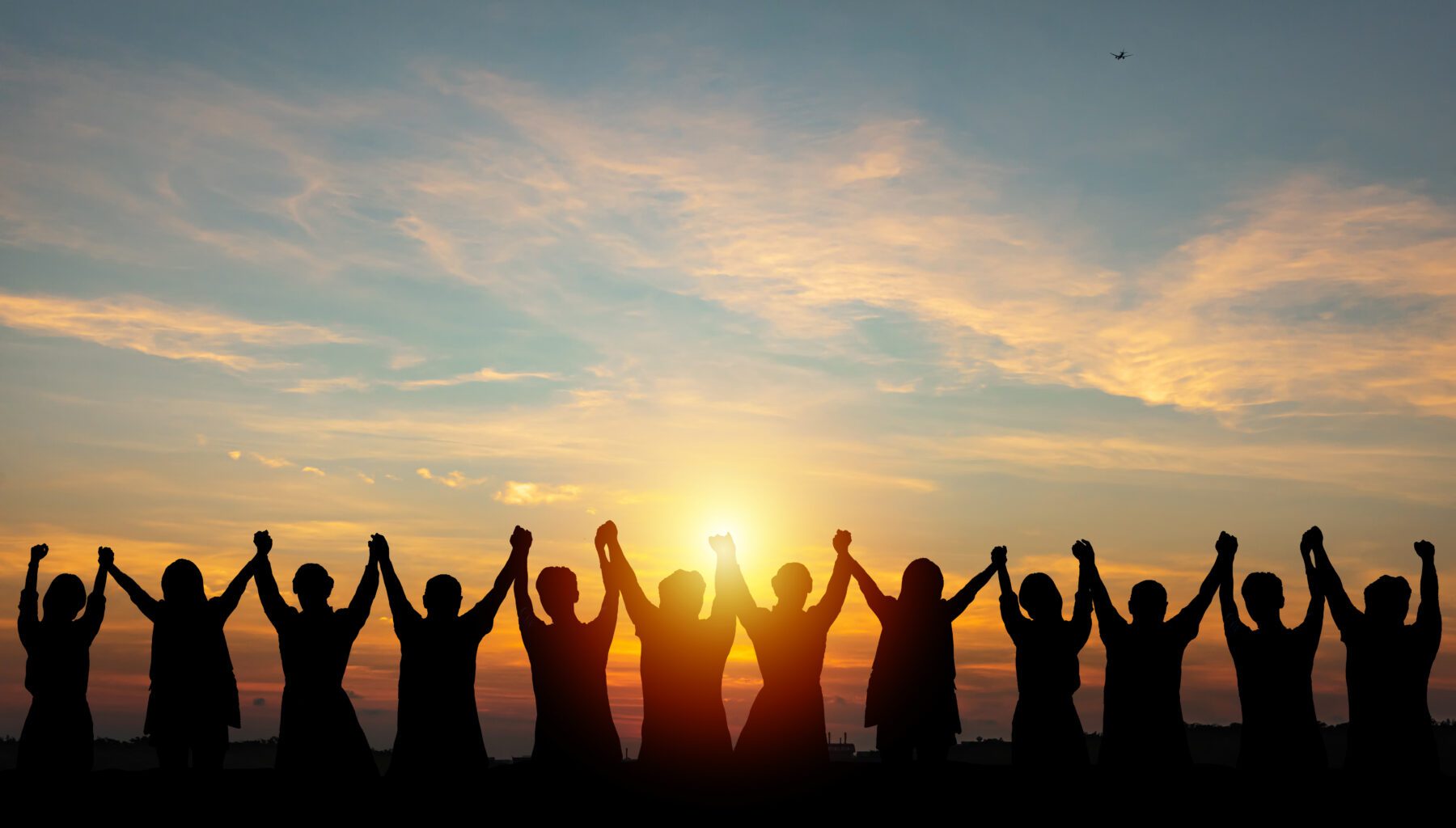 COMMUNITY-BASED RENEWABLE ENERGY
WHAT IS COMMUNITY-BASED RENEWABLE ENERGY?
In 2015, Act 100 of the Hawai'i State Legislature directed the Hawai'i Public Utilities Commission (PUC) to establish a "community-based renewable energy" tariff (Section 269-27.4, Hawai'i Revised Statutes). The details of the tariffs and programs have been (and are being) developed under PUC Docket No. 2015-0389.
A tariff is a published volume of rate schedules and general terms and conditions under which a product or service will be supplied.
The stated intent of the program is "to make the benefits of renewable energy generation more accessible to a greater number" of Hawai'i residents and businesses who would otherwise be unable to directly participate in renewable energy generation for reasons such as lack of up-front capital for their own renewable energy system; building or home location, which may not receive enough sunlight or may be located on a saturated circuit; building type or roof design that may not be able to physically support the solar panels; proximity or other limited access to the utility grid; and/or property ownership status (e.g., renters, lessees).
Community-based renewable energy (CBRE) is also commonly referred to as "community solar" and is referred to by Hawaiian Electric as "Shared Solar." In a CBRE program:
A Subscriber Organization is a company, organization, or group of people who owns, develops, or operates a CBRE project in an electric utility's service territory.
A Subscriber is a customer (in the service territory of the same electric utility) who agrees to pay a Subscriber Organization for a portion of the output from the Subscriber Organization's renewable energy project. These credits are applied to the Subscriber's electric utility account to offset a portion of the Subscriber's electricity bill.
It is important to note that Subscribers purchase the renewable energy credits from a Subscriber Organization and the electric utility applies those credits to the Subscriber's electric bill.

CURRENT STATUS OF Hawai'i'S CBRE PROGRAM
Phase 1
Phase 2
Tranche 1: Request for Proposals (RFP) for Tranche 1 on O'ahu, Maui, and Hawai'i Island is undergoing project selection. Additional information is available on Hawaiian Electric's Tranche 1.

Low- and Moderate- Income: November 2022 – Hawaiian Electric selected seven solar projects on O'ahu, Hawai'i Island, and Maui for Low- and Moderate- (LMI) Income subscribers. Once the projects are available for subscription, LMI customers may become subscribers to a facility on their island. When built, the customers can receive credits on their electricity bills. See the Hawaiian Electric News Release for more information.
RFP for Molokai and Lanai Subscribers
CBRE Lanai RFP documents are available on Hawaiian Electric's CBRE Lanai RFP Documents Webpage.
CBRE Molokai documents are available on Hawaiian Electric's CBRE Molokai RFP Documents Webpage.
Kauaʻi Island Utility Cooperative (KIUC) is not currently reviewing CBRE projects.
AFTER THE RFP IS APPROVED – CBRE PHASE 2
1. Subscriber Organizations will bid on the RFP or fill out an application depending on the CBRE project size. Project sizes are summarized in the table below, based on the current RFP.
"LMI" means "low- and moderate-income"; "PPA" means "power purchase agreement."
Large projects
Mid-Tier projects
Small projects
O'ahu
> 5 MW
(LMI and Tranche 1)
250 kW – 5 MW
(LMI and Tranche 1)
< 250 kW
Maui, Lanai, and Hawai'i Island
> 2.5 MW
(LMI Applicants Only)
250 kW – 2.5 MW
(LMI and Tranche 1)
< 250 kW
Molokai
N/A
250 kW – 2.5 MW
< 250 kW
In November 2022, Hawaiian Electric selected seven projects for development with subscriptions reserved for LMI customers.
Small projects require an application submitted to Hawaiian Electric.
Mid-Tier projects require procurement through a formal RFP competitive bid process.
Large projects require a separate PPA approval from the PUC.
2. The electric utility will contract with Subscriber Organizations for the electrical output from the project(s).
3. Each project will undergo planning, permitting, construction, and interconnection to the electric utility.
4. Subscriber Organizations will announce and advertise share for lease or purchase to potential Subscribers.
WHEN THE CBRE PROJECT IS AVAILABLE FOR CUSTOMER SUBSCRIPTION
5. Subscribers will select from the eligible CBRE projects in their service territory.
Subscribers will enter a "Subscriber Agreement" with the Subscriber Organizations for an interest in the CBRE project(s) they choose.
6. Each Subscriber Organization will sell the monthly kWh generated by the CBRE project to the electric utility.
7. The Electric Utility will convert the purchased kWh to a dollar amount.
8. The Subscriber will receive a credit from the utility based on their share of the CBRE project and the amount will be deducted from the Subscriber's monthly utility bill.
The bill credit is based on a preset credit rate, the amount of electricity generated, and the size of the customer's subscription with the Subscriber Organization.
HOW TO BECOME A SUBSCRIBER ORGANIZATION
A Subscriber Organization can be any organization such as a neighborhood, club, homeowners' association, church, labor union, charitable organization, environmental organization, or a company that develops renewable energy facilities. The utility can act as a Subscriber Organization under certain circumstances.
Potential Subscriber Organizations for Hawaiian Electric's service area should register at: https://communityenergyHawaii.com/#/SORegistration.
HOW TO BECOME A SUBSCRIBER
Only customers of Hawaiian Electric Company, with an active account and account number, can sign up to be a Subscriber. Eligible utility customers may include homeowners, renters, business owners, or lessees.
To participate in CBRE, Subscribers must agree to share their electric account data with Hawaiian Electric, the program enrollment software provider, and the Subscriber Organization.
Hawaiian Electric customers should visit CommunityEnergyHawaii.com to enroll.
If a Subscriber moves to another location on the same island, their subscription can move with them. If a Subscriber moves off the island, the Subscriber can sell the subscription back to the Subscriber Organization.
These resources are advisory and for informational purposes only and may not be relied upon to determine available assistance. Contact the appropriate agencies and entities for additional information. The listings, associations, and contacts herein are provided for informational purposes only and are not meant to be all-inclusive. The Hawai'i State Energy Office does not endorse or certify the individuals, organizations, or agencies on these lists. If you are an organization or agency that provides community-based renewable energy services and wish to be added to the content found in the following summary pages, we welcome you to contact us and provide your information for the listing.
This page will be updated as more information becomes available.