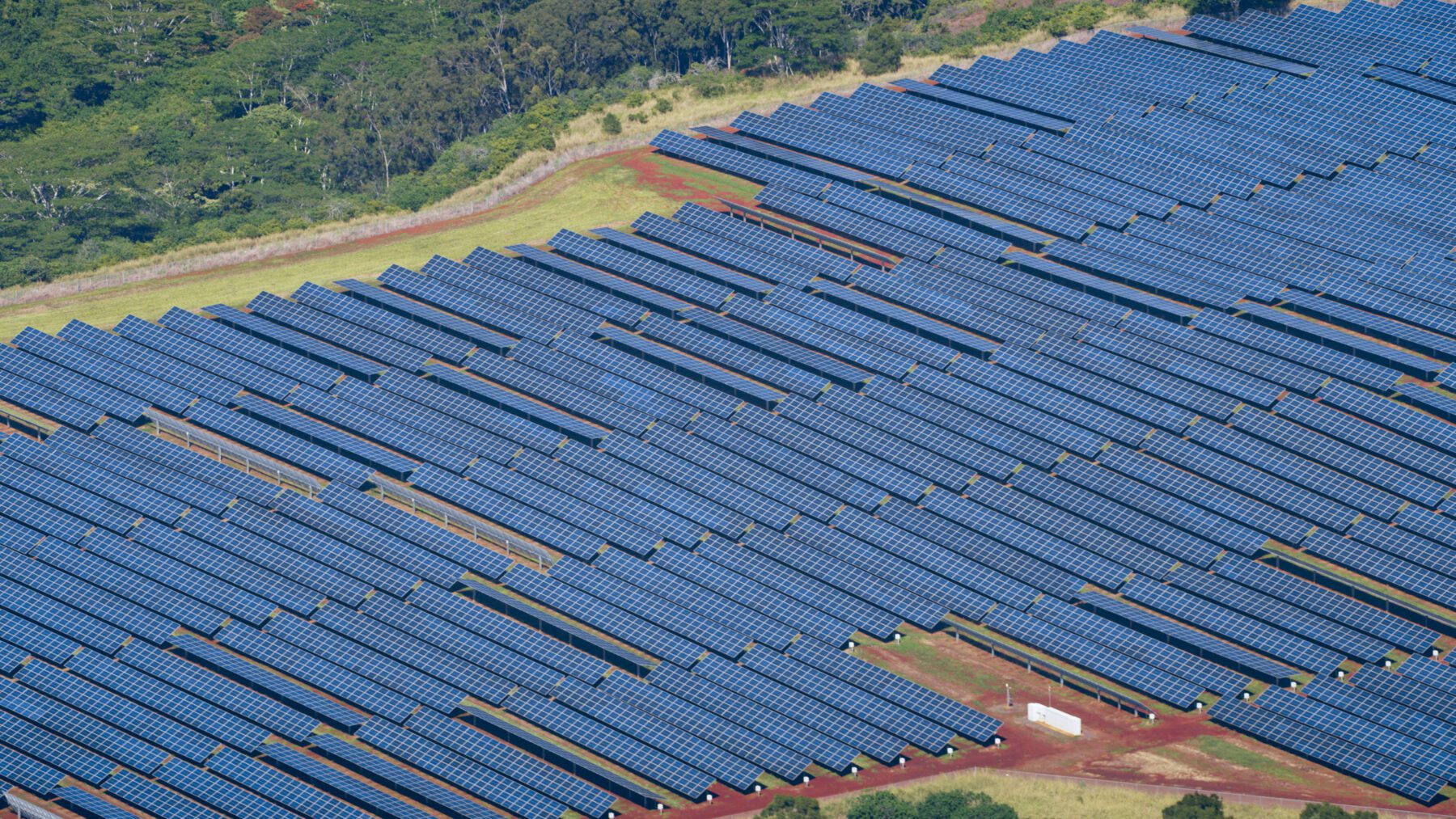 PROJECT DEVELOPMENT CENTER
The Hawai'i State Energy Office provides information and tools to assist all stakeholders engaged in the development of renewable energy projects in Hawai'i. The tools and resources support informed decision-making early in the project design and planning phases.
Energy Data Portal
Coming Soon!
Hawai'i Statewide Energy Projects Directory
The online application was developed to help expedite the submittal of a request for variance (exemption) from Hawai'i Revised Statutes §196-6.5, which mandates that, effective January 1, 2010, all new single-family dwellings (which includes Accessory Dwelling Units and similar single-family dwellings) built in the State of Hawai'i have a solar water heater.
Proposed Renewable Energy and Utility-Scale Project Procurement Directory
Hawai'i's electric utilities are on the path to 100 percent renewable energy by 2045. It is important that this transformation be equitable and provide all residents and businesses with access to clean affordable energy so they can thrive.
Project Permitting Assistance and Resources
Hawai'i's beautiful, unique, and sensitive ecosystems; limited developable land; and protection of important culture and archeological resources are just a few of the challenges developers encounter when proposing large-scale renewable energy projects.
The resources in this section are intended to identify all potential permits, approvals, and issues early in the project development stage to inform decision-making before significant project investments are made. Links to online permitting tools used by other agencies are also included. These resources can also help identify opportunities for public input or involvement in required regulatory proceedings.
Renewable Energy Permitting Wizard
The Renewable Energy Permitting Wizard helps users identify the county, state, and federal permits required for individual projects and produces a project-specific permit schedule with suggested permitting sequencing and timelines. While designed for renewable energy projects, the Wizard can produce a permit plan for any type of project in Hawai'i.
Renewable EnerGIS Mapping Tool
Renewable EnerGIS supports the appropriate siting of renewable energy projects in Hawai'i by providing energy resource and physical site information for sites selected by the user. EnerGIS also enables users to search for Hawai'i sites with certain desired attributes and supports project permitting by providing information on site zoning, soil type, and the presence of sensitive or regulated resources.
Hawai'i Brightfields Initiative
The Hawai'i Brightfields Initiative provides a map of all sites in Hawai'i with confirmed or suspected site contamination. Use of these sites for renewable energy projects is supported by the Hawai'i Department of Health and U.S. Environmental Protection Agency. This webpage makes it easy for landowners, developers, community members, and policymakers to assess the renewable energy potential of contaminated sites and other previously developed parcels statewide in support of Hawai'i's clean energy future.