Hawaii Clean Energy Initiative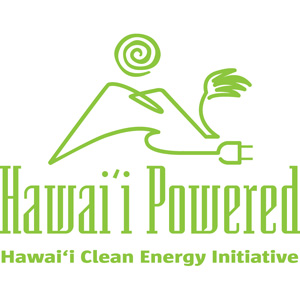 Hawaii is the most fossil fuel dependent state in the nation and importing oil to meet the demand is not sustainable. The Hawaii Clean Energy Initiative (HCEI), a federal-state-private partnership, is charting a new course toward energy independence.  Learn more at Hawaii Clean Energy Initiative.
To ensure that the solutions developed through HCEI endured, and that the initiative would eventually transition to one that was owned wholly by the people of Hawaii, working groups composed of government, nongovernmental organization, university, and business leaders from Hawaii were formed to collaborate with U.S. Department of Energy (DOE) in analyzing various strategies for the state to employ. The working groups were structured to be managed via a collaborative effort between the state of Hawaii's Department of Business, Economic Development and Tourism and DOE.
The first of the major outputs from the working group process was a request from the stakeholders for Booz Allen Hamilton to develop a high-level analysis of how 70% could be achieved—work that eventually became known as the scenario or "wedge" analysis. Although the wedge analysis is the basis upon which much of the additional follow-on work was conducted, it was only the first of many different studies undertaken on behalf of the working groups.
Click for report and report summary below.
Hawaii Clean Energy Initiative Scenario Analysis
Quantitative Estimates Used to Facilitate Working Group Discussions (2008-2010) (PDF)
Hawaii Clean Energy Initiative Scenario Analysis Summary (PDF)
HCEI 2.0
In September, at the 2014 Asia Pacific Clean Energy Summit & Expo, the State of Hawaii and U.S. Department of Energy signed a Memorandum of Understanding (MOU), reaffirming their commitment to the Hawaii Clean Energy Initiative, a long-term partnership to increase energy efficiencies and maximize the use of Hawaii's abundant renewable energy resources.
The MOU formally recognized the evolution of the Hawaii Clean Energy Initiative (HCEI) into its second iteration, HCEI 2.0.  With a renewed emphasis on exceeding Hawaii's clean energy goals, HCEI 2.0 committed to working closely with leaders, partners, and stakeholders across the state to collaboratively address Hawaii's unique energy challenges.
The MOU reads, in part:
"This current Memorandum of Understanding builds upon the foundation laid by the 2008 MOU realigning and recommitting the partnership between the Parties towards the State's long-term mission to be a national and world leader in clean energy policy, technological innovation, and alliance building. This includes jointly pursuing innovative policies, technologies, and deployment strategies relating to, without limitation: energy efficiency; renewable energy; alternate fuels; electric transmission and distribution systems; energy storage; alternative fuel vehicles; and other forms of clean transportation. This Partnership is intended to build upon and complement the ongoing work of other public and private organizations working towards a clean energy economy.  The successful execution of the purpose of the 2014 MOU will position Hawaii as both a national and international test bed and provide replicable models for achieving similar results throughout the U.S. and other island energy systems across the globe."
HCEI 2.0 is organized to maximize collaboration among stakeholders. It is led by an executive management team, comprised of state and federal government representatives, who engages with stakeholders on key issues and priorities related to the state's clean energy goals, provides guidance to action groups known as strike teams, and facilitates resource and solution sharing.
Bi-annual stakeholder meetings will serve as forums for illuminating and addressing clean energy issues. In addition to the bi-annual stakeholder meetings, charrettes will bring selected knowledgeable stakeholders (i.e., land owners, academics, subject matter specialists, and public advocates) together for intense short-term sessions designed to generate deep thinking and answers to critical problems. The first charrette will focus on transportation and will review, analyze, and provide recommendations to establish a comprehensive transportation plan that reduces the consumption of petroleum products in Hawaii's transportation sector.
Memorandum of Understanding (PDF)
Join the HCEI mailing list for notices on stakeholder meetings.
Send your name and email address to Kym Sparlin
HCEI Meetings/Presentations/Reports
Hawaii Clean Energy Initiative Transportation Energy Analysis Final Report (August 2015)
Hawaii Clean Energy Initiative Transportation Energy Analysis Executive Summary (August 2015)
Transportation Energy Analysis Stakeholder Meeting, June 17, 2015
HCEI Transportation Energy Analysis Report Handout
Transportation Energy Analysis Stakeholder Meeting Presentation
Hydrogen Fuel Cell & Battery Electric Vehicle Stakeholder Charrette, January 13-14, 2015
Hydrogen Fuel Cell & Battery Electric Vehicle Stakeholder Charrette Summary Report
Hydrogen Fuel Cell & Battery Electric Vehicle Stakeholder Charrette Agenda & Day 1 Presentations (PDF)
Hydrogen Fuel Cell & Battery Electric Vehicle Stakeholder Charrette Day 2 Presentations & Breakout Sessions PDF)
Webinars
Hawaii Transportation Energy Analysis: Marine Efficiency Options, February 11, 2015 (PDF)
Hawaii Transportation Energy Analysis: Aviation Efficiency Options, February 2, 2015 (PDF)
Hawaii Transportation Energy Analysis: Vehicle Efficiency Options, January 8, 2015 (PDF)
Transportation Sector Stakeholder Workshop, November 13, 2014
First Transportation Sector Workshop Summary (PDF)
First Transportation Sector Workshop: Agenda and Morning Presentations (PDF)
First Transportation Sector Workshop: Afternoon Breakout Sessions Presentations and Transportation Survey (PDF)
Asia Pacific Clean Energy Summit, September 15, 2014
HCEI: Clean Energy Roadwork Ahead—Where Hawaii Needs to Go to Meet Its Goals Presentation (PDF)
Asia Pacific Clean Energy Summit, September 17, 2014
HCEI 2.0—Public Stakeholder Meeting Presentation (PDF)