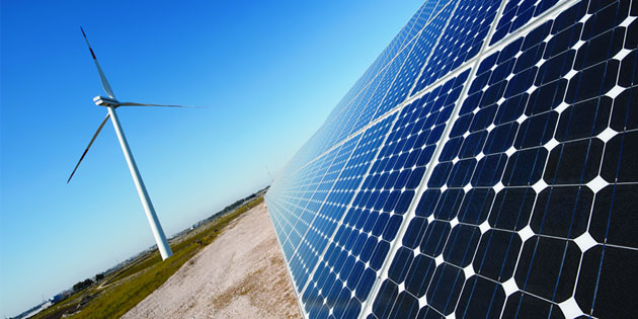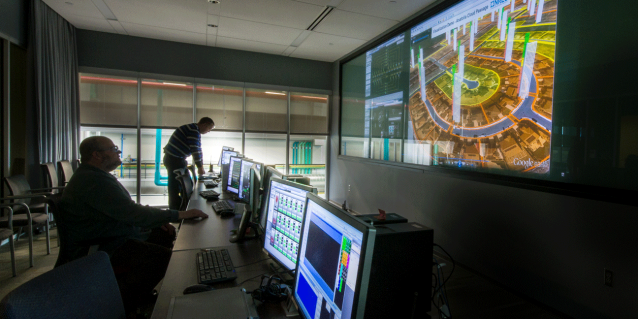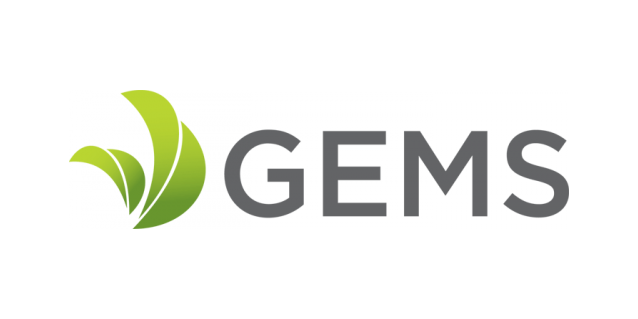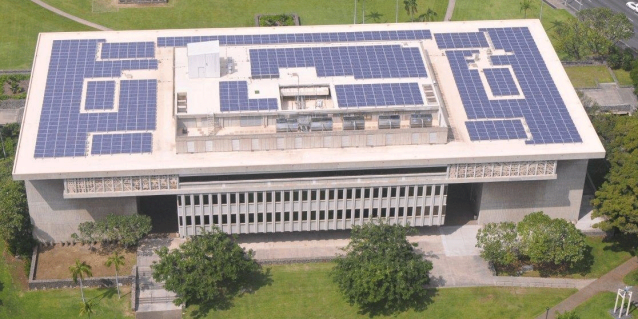 Aloha!  The State of Hawaii has a bold energy agenda – to achieve 100 percent clean energy by the year 2045.  Along with reducing our islands' dependency on fossil fuels and increasing efficiency measures, the clean energy plan is also contributing to the state's economic growth.
Because Hawaii is committed to re-powering the clean energy market, we have embraced bold solutions that will help develop this competitive industry making Hawaii one of the leaders in the clean energy race.
The Hawaii State Energy Office is leading the charge and has embarked on a strategic plan to position Hawaii as a proving ground for clean energy technologies and accelerate our transformation to a clean energy economy.
Spotlight on: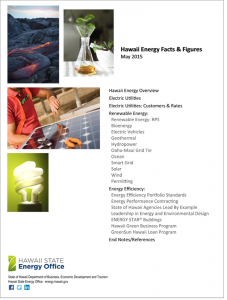 Hawaii Energy Facts & Figures, May 2015 Edition
Hawaii Energy Facts & Figures is a comprehensive collection of data on Hawaii's energy landscape and progress towards its clean energy goals.
Hawaii State Energy Office
Dept. of Business Economic Development & Tourism
235 S. Beretania Street, 5th Floor
Honolulu, Hawaii 96813
Phone: (808) 587-3807
Fax: (808) 586-2536
Email: energyoffice@dbedt.hawaii.gov
Upcoming Events
The Asia Pacific Resilience Innovation Summit and Expo
August 24-26, 2015
Hawaii Convention Center
Honolulu, Hawaii
www.islandsconnect.com
The Asia Pacific Resilience Innovation Summit and Expo convenes business, technology and policy leadership across the global resilience pillars of energy, agriculture, water and security. These joint events collaboratively seek out new solutions for the vanguard communities facing the impact of climate-change.
Use promo code 15HSEO10 for a 10% discount.
SAVE THE DATE
Hawaii Clean Energy Initiative
Public Stakeholder Meeting
Wednesday, August 26, 2015
3:00 – 5:00 p.m.
Ala Moana Hotel
More details to come.  Sign up for the HCEI Mailing List for updated information.
---