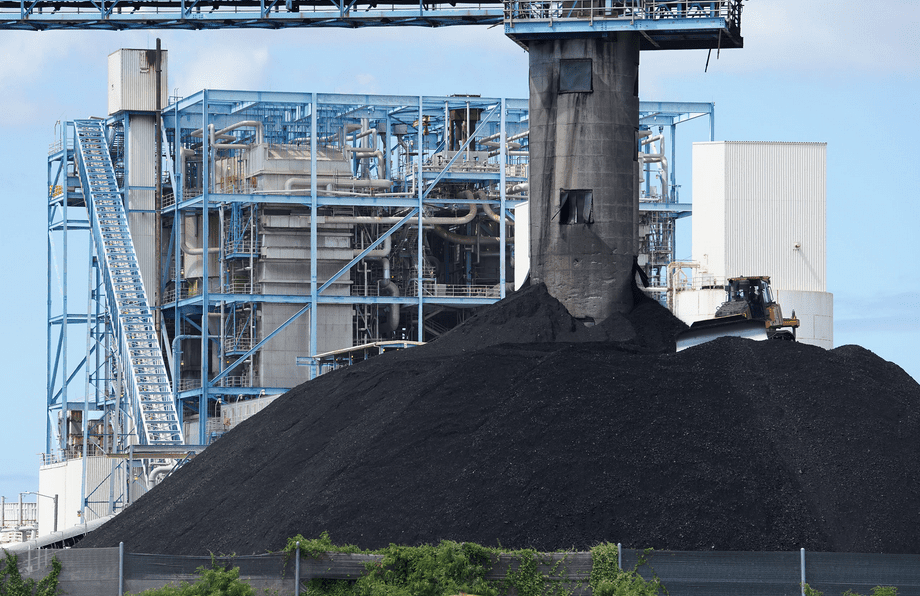 POWERING PAST COAL TASK FORCE
By Executive Order, Governor David Ige established the Powering Past Coal Task Force (PPCTF). Chaired by the Chief Energy Officer, the purpose of this task force is to "convene stakeholders to increase transparency, coordination, collaboration, and urgency to timely facilitate, coordinate, and align project development and reviews by Hawaiian Electric, state, and county agencies for those measures anticipated to provide electricity for O'ahu to replace the coal plant's electricity…"
Overview
Hawai'i is one of the only states in the nation to retire a large fossil fuel unit without transitioning first to another "bridge" fossil fuel like natural gas. Instead, the plant's output was replaced by a comprehensive strategy based on new solar and battery storage facilities, grid service technologies, and energy efficiency on the island, including, but not limited to:
Some of the renewable energy projects which replaced the electricity from the coal plant had experienced ongoing delays that caused concern relating to cost and grid reliability, particularly for fall 2022 and summer 2023.
That's why Governor David Ige established the Hawai'i Powering Past Coal Task Force (PPCTF) in 2021 to track and coordinate the progress of the projects and measures approved by the Hawai'i Public Utilities Commission (PUC) that were intended to replace the coal plant.
The Task Force facilitated the reviews and implementation of renewable energy projects and the other identified measures on O'ahu by coordinating stakeholder efforts and engaging entities with a key role in project permitting and site development to help prevent further delay of critical projects and programs.
The PPCTF was chaired by the Chief Energy Officer at the Hawai'i State Energy Office (HSEO). Participants included the Public Utilities Commission; the Department of Land and Natural Resources; the Department of Commerce and Consumer Affairs Division of Consumer Advocacy; the Chair of the Senate Committee on Energy, Economic Development, and Tourism; the Chair of the House Committee on Energy and Environmental Protection; the Mayor of the City and County of Honolulu; the City and County of Honolulu Department of Planning and Permitting; Hawaiian Electric; Hawai'i Energy; the developers of approved utility-scale renewable energy projects planned on O'ahu; Earthjustice; Life of the Land; and Sierra Club of Hawai'i.  
The Powering Past Coal Task Force is not a policy- or decision-making body and does not pursue statutory or administrative rule changes. Hawai'i is a member of the Powering Past Coal Alliance, an international organization consisting of national and sub-national governments, businesses, and organizations committed to accelerating the transition from coal to clean energy.
MASTER SCHEDULE
To achieve its objectives, the Task Force maintains a Master Schedule, which provides a timeline and status summary of the measures and projects needed to replace the coal plant with renewable energy while also tracking the status of future projects under development. A copy is available for download at the link below. Past schedules are archived below. Note: The schedule is evolving and is subject to future additions and changes. For the most up-to-date information on the status of each project, HSEO recommends referencing the PUC dockets and/or appropriate agencies regarding the status of their approvals. Links to these dockets and web pages are embedded within the schedule. Schedule publish dates are notated within the document; previously published schedules will be archived and made available to the public.